Healthy Lake Huron Clean Water, Clean Beaches
part of an information series on managing water, running off of land during storm events, as part of the Rural Stormwater Management Model (RSWMM) Project. This is a shorter version (five minutes) of a video overview of the project.
Healthy Lake Huron Clean Water, Clean Beaches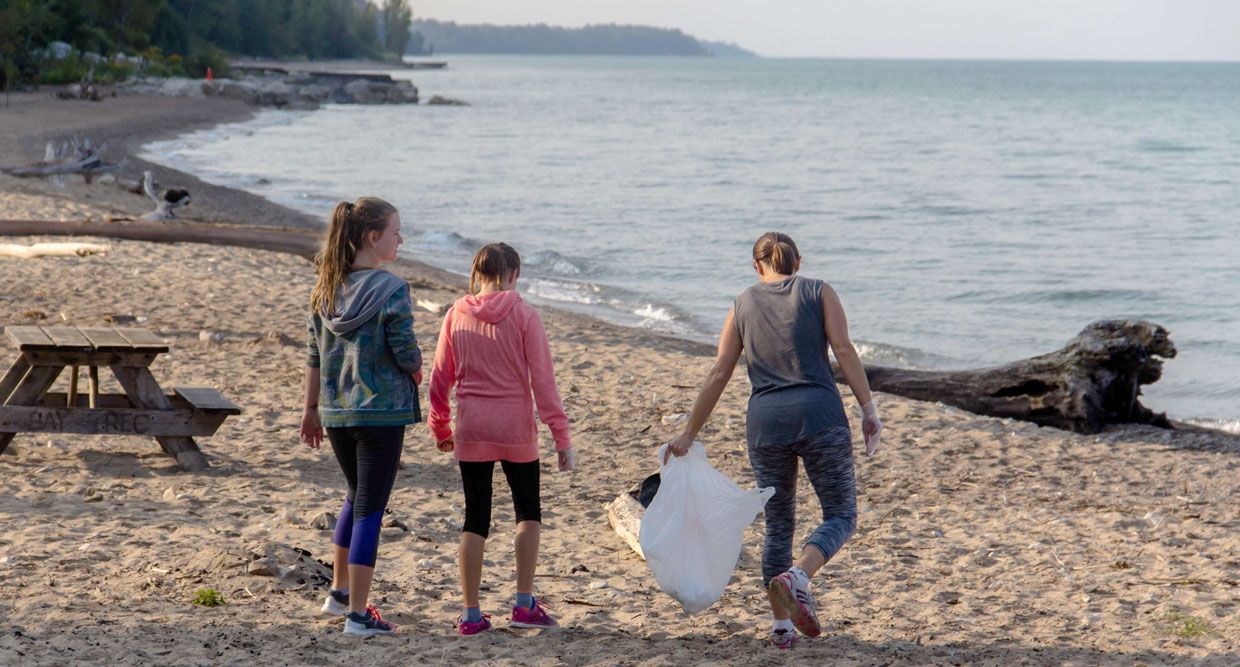 2017-09-22
Brandon Lemieux loved to walk along the beach and he helped to keep the beach clean. He passed away on September 16, 2016. Brandon's mother, Susan, wished to honour her son's memory through the beach cleanup. The local community answered her call.
2017-09-15
Volunteers combed about 2.5 kilometres (km) of the beach and volunteers collected and removed nearly 10 kilograms (kg) of garbage.
2017-09-15
The importance of protecting dunes and soil health was shared by two knowledgeable presenters at Dunes and Gardens Workshop.