Great Canadian Shoreline Cleanup on Lambton Shores
Posted: Friday, September 15, 2017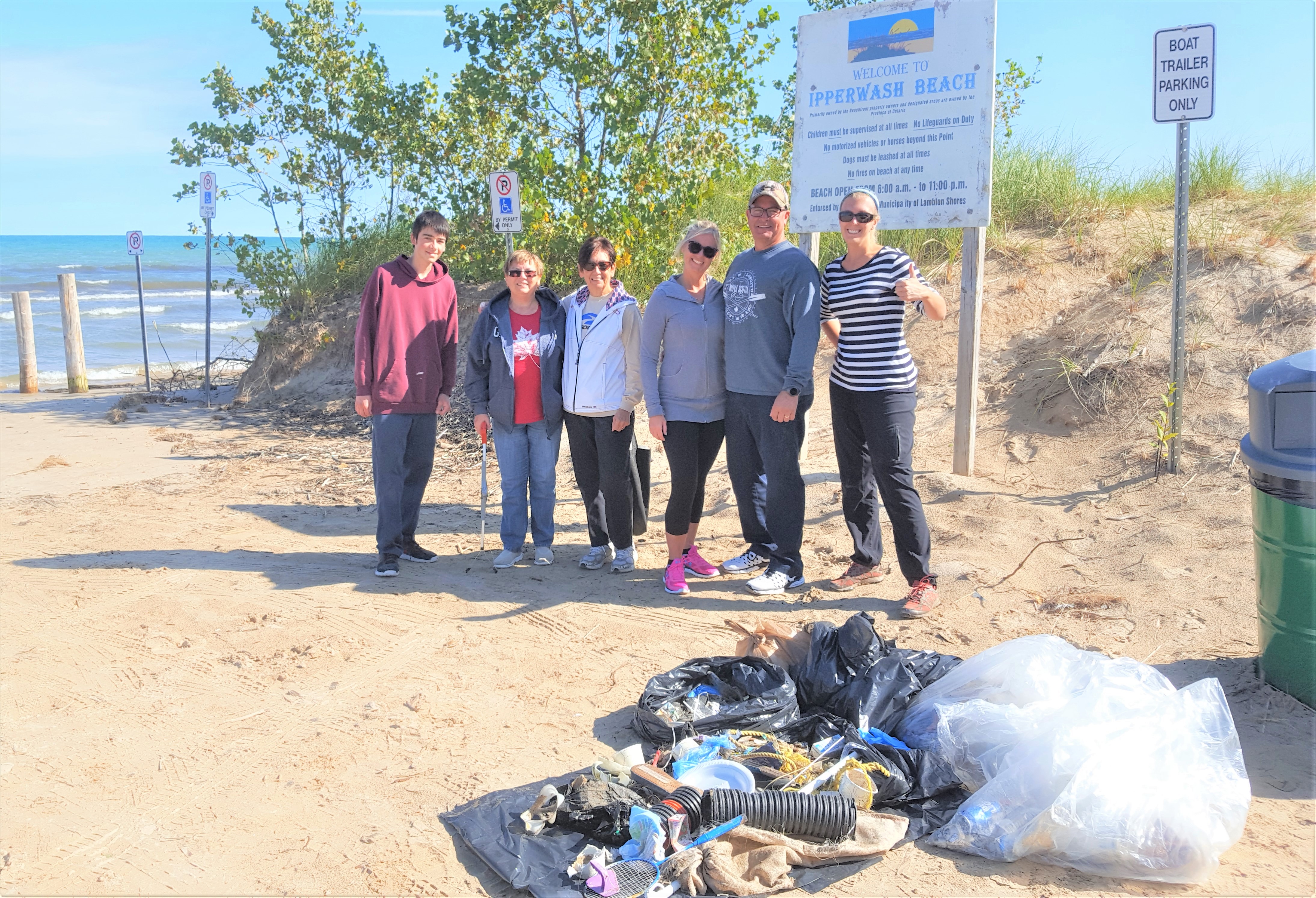 Volunteers along Lake Huron's southeast shore joined to clean Ipperwash beach, for the sixth year in a row, on Saturday, September 9, 2017.
This round was by far the warmest and sunniest, according to organizers.
Volunteers combed about 2.5 kilometres (km) of the beach and volunteers collected and removed nearly 10 kilograms (kg) of garbage.
As with most years, the most prevalent piece of garbage remains to be cigarette butts. This year, these lake-minded members of your Lake Huron community did not find too many odd items other than a diaper, two pairs of sandals, makeup, toys, toilet paper, and balloons.
Healthy Lake Huron applauds the active volunteers helping to clean up the beaches and coastline of Lake Huron and keeping this Great Lake great. At the same time, the Partnership would like to thank all those people who do not dispose of litter along the beach and we encourage others to do their part to keep garbage off of our beautiful shore.