Beach cleanup honoured mother's son
Posted: Friday, September 22, 2017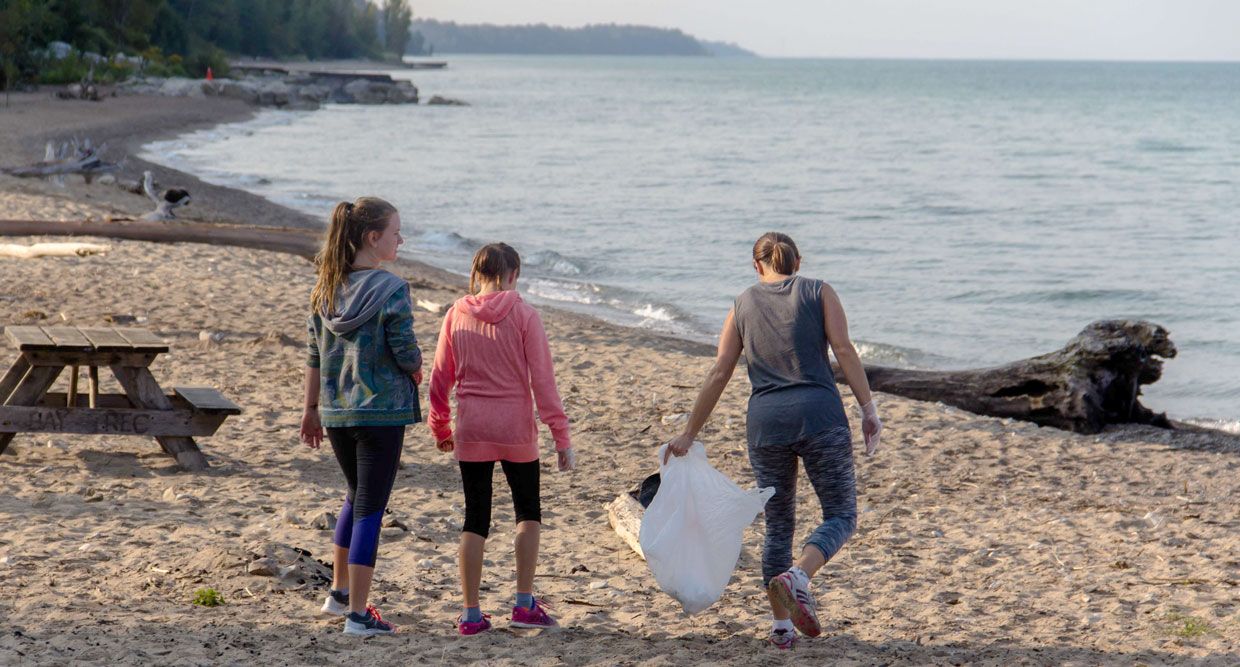 Bayfield and area took part in Brandon J. Lemieux Memorial Beach Cleanup September 16, 2017 as community honoured mother's son
The Bayfield and area community honoured the memory of Brandon J. Lemieux by taking part in a beach cleanup on September 16, 2017.
Brandon Lemieux loved to walk along the beach and he helped to keep the beach clean. He passed away on September 16, 2016. Brandon's mother, Susan, wished to honour her son's memory through the beach cleanup. The local community answered her call.
Community volunteers joined with community organizations that included the Municipality of Bluewater, Blue Bayfield, The Bayfield River Valley Trail Association, Pioneer Park Association, Love Your Greats, the Beach Management Committee, and the Lake Huron Centre for Coastal Conservation.
A Toronto-area business also helped. CG Corporate Travel Consulting Inc. CEO Connie Gomes works in the Toronto area but owns property in Bayfield and enjoys the coastline.
Citizens in the village of Bayfield have been willing volunteers for beach cleanups for at least 20 plus years. Cigarette butts and fast food containers, including plastics have dominated the collections over this period. Studies have shown that plastics (including micro plastics and nano-plastics) are becoming a major concern in the Great Lakes, and that aquatics species are mistakenly consuming plastics that appear to them as food. Forty-five million people also use these lakes as their source of drinking water.
Brandon worked as a cook in the kitchen of JD's Restaurant.
Brandon had been visiting his great grandfather's summer cottage off of Stanley Side Road 1 since childhood. His summers always included trips to the village of Bayfield for ice cream and a trek down to Bayfield Beach for a swim and for fishing off the end of the pier – which was his passion. Often, Brandon could be found strolling the Bayfield Beach. Even when he was living in Seaforth he would make time to travel to the village to spend some hours on the shoreline.
Even after relocating back to his hometown of Kitchener, Brandon made sure his daughter also knew of this special place. A visit to the Bayfield beach was a must each and every summer.
Brandon was passionate about the beach and expressed this passion by spending countless hours picking up litter. It was important to him that the beach and Lake Huron be maintained for future generations. Brandon's connection to Bayfield Beach was so strong that he always said that he "felt the most himself there."
Thanks go to the Bayfield and area community volunteers and organizations for having honoured Brandon's memory by demonstrating their community support for his passion for protecting our most valued resource, water.