Thousands of water quality projects in Huron
Posted: Wednesday, May 2, 2018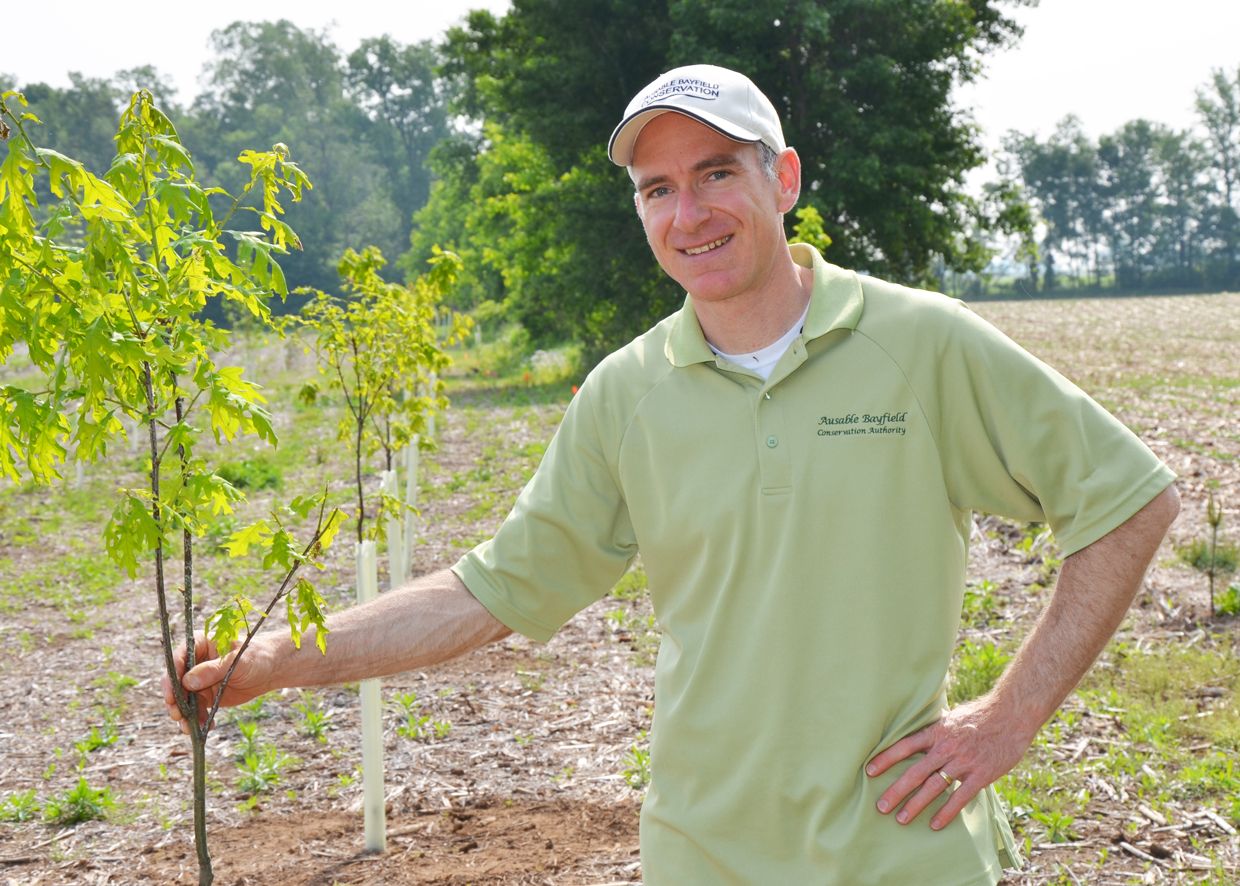 Huron County continues grant support for water quality projects by landowners, community groups through Huron Clean Water Project
The County of Huron is investing in the local environment by continuing its funding support, in 2018, for the Huron County Clean Water Project. A new brochure for the project is online now at abca.ca, mvca.on.ca, and huroncounty.ca. It provides the 17 categories of grants available to Huron County landowners and community groups; maximum grant levels; and contact names and information. To learn about grant rates and eligible projects you are invited to phone Maitland Conservation at 519-335-3557 or Ausable Bayfield Conservation at 519-235-2610 or toll-free 1-888-286-2610. You may also find out more online at huroncounty.ca or mvca.on.ca or abca.ca.
Since 2004, Huron County landowners and community groups have, with support of Huron County Clean Water Project, completed close to 2,700 protects to protect local water quality. The total value of the completed projects is more than $10 million. Last year, $1 million worth of environmental projects were completed through the program. That's good for water quality and good for the economy, according to staff delivering the program.
"Projects help to control erosion, preserve topsoil, keep nutrients on the land and out of creeks, and provide economic benefits as well," said Kate Monk, Manager of Stewardship, Land and Education at Ausable Bayfield Conservation Authority (ABCA).
The program has done a lot to protect groundwater with more than 500 unused or abandoned wells properly decommissioned with support of the county program. There's still more work to be done to further protect the groundwater for local wells, according to Monk. "There are still dug wells in the countryside and even in towns and villages, that haven't been used in decades," Monk said. "These wells are direct connections to the shallow aquifer and anything that gets into the well can pollute drinking water." People can receive up to $750 per well to help with the costs of hiring a well contractor to properly decommission the well.
Cover crops are catching on with agricultural producers and the Huron County Clean Water Project helps cover the costs. "Cover crops have really proved their worth during the winter rainfall events by holding the soil," said Doug Hocking, Water Quality Specialist at Maitland Valley Conservation Authority (MVCA). The $10 per acre incentive helps producers to try different cover crop mixtures to see what works best for them to improve their soils and control erosion.
The program can also help with the costs of controlling barnyard runoff, by funding eavestroughs and berms. "It's amazing to see the difference diverting rainwater away from a barnyard can make," Hocking said. "It's good for water quality, and makes it a better area for livestock and equipment."
Grant categories include: erosion control measures; special projects; rural stormwater management and wetland creation; clean water diversion; fragile land retirement; livestock fencing; manure storage decommissioning; cover crop incentives; community projects; forest management plans and woodlot enhancement; composting toilets and on-site wastewater inspections; wellhead protection; well decommissioning; stewardship guide implementation; wetland restoration incentives; municipal wellhead protection area reforestation; and living snow fences.
The program's success has three pillars: stable funding from the county, environmental knowledge and one-to-one assistance by the conservation authorities and most importantly, landowner participation.
"If landowners weren't willing to do projects, the program wouldn't exist," Monk said.
Huron County property owners have, with the support of the county program: completed more than 700 tree planting projects; planted more than 50 acres per year in trees; established 170 kilometres of windbreaks; planted 10,000 acres of cover crops in the first two years of the cover crop incentive category; decommissioned more than 500 unused wells and more than 90 liquid manure storages; fenced cattle out of 20 kilometres of streams; completed more than 200 erosion control projects; completed more than 80 forest management plans; and upgraded more than 380 private wells.
The Huron County Clean Water Project is funded by the County of Huron. Service delivery is provided by the Maitland Valley and Ausable Bayfield conservation authorities. Landowners may call by phone to apply.