Local beach cleanup took place September 8
Posted: Tuesday, September 25, 2018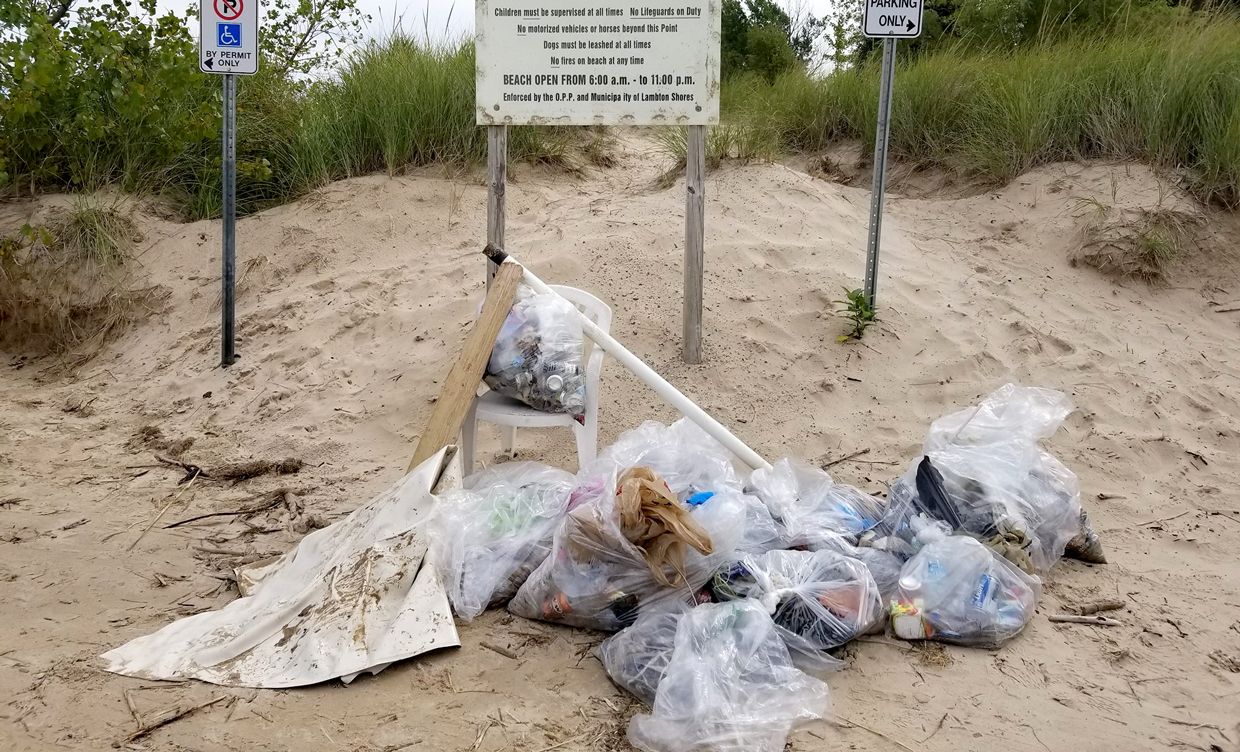 Community members active cleaning up local beaches
Community members in the Lambton Shores priority watershed area continued to show their commitment to keeping Lake Huron clean when 20 volunteers picked up garbage at Ipperwash Beach on Saturday, September 8, 2018.
"Ipperwash Beach benefits from such a great community of volunteers they almost daily collect garbage to keep it a pristine environment," according to a social media post by St. Clair Region Conservation Authority (SCRCA), a partner in the Healthy Lake Huron – Clean Water, Clean Beaches Partnership.
Partners in the shoreline cleanup included Municipality of Lambton Shores, Ipperwash Beach Club, St. Clair Region Conservation Authority, and others.
Unfortunately, volunteers again found some bizarre stuff on the beach this year.
"We found rugs, lawn chairs, diapers, hundreds of cigarette butts ... a flashlight, a Christmas ornament, small kitchen knives, broken beach toys on top of the usual plastic bottles and food containers ..." according to a social media post about the event.
To find out about future opportunities to keep local beaches clean you are invited to follow the websites and social media channels of Healthy Lake Huron and our conservation and public health partners including St. Clair Conservation (scrca.on.ca).
We thank the majority of people who do not litter along the shores of our Great Lakes. We appreciate the dedicated community volunteers who help to clean up our beaches. If everyone would keep litter from reaching our shoreline in the first place that would be the best way to keep our Great Lake great. Thanks for doing your part.