Coastal Speaker Series returns Feb. 7
Posted: Tuesday, January 29, 2019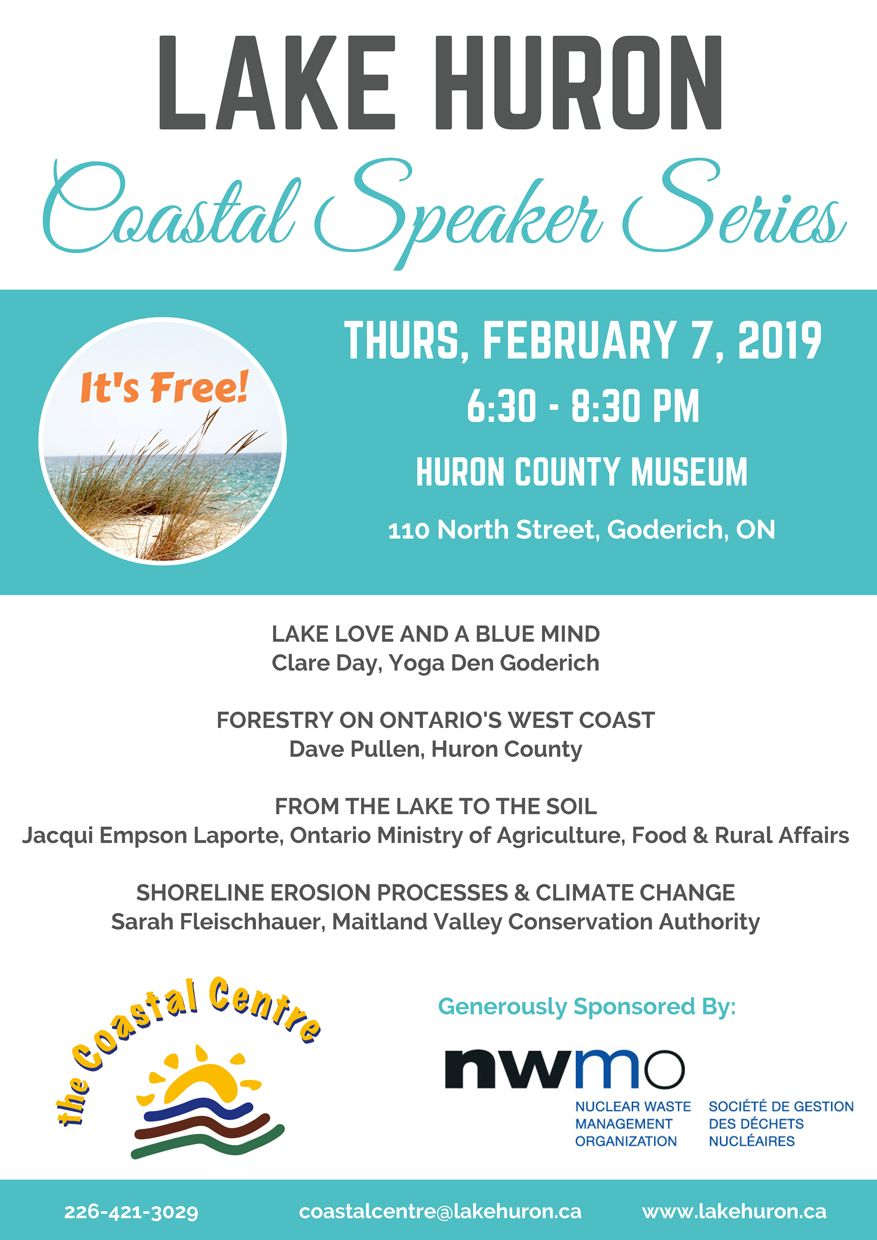 Coastal Centre hosts Coastal Speaker Series at Huron County Museum, Goderich on Thursday, February 7, 2019
The Lake Huron Centre for Coastal Conservation is hosting the latest installment of its Coastal Speaker Series on Thursday, February 7, 2019 at the Huron County Museum in Goderich. Admission is free.
There are three presenters.
Clare Day, of Yoga Den Goderich, presents on Lake Love and a Blue Mind.
Dave Pullen, Forest Conservation Officer with the County of Huron, speaks on Forestry on Ontario's West Coast.
Jacqui Empson Laporte, Environmental Specialist with Ontario Ministry of Agriculture, Food and Rural Affairs (OMAFRA), speaks on From the Lake to the Soil.
Sarah Fleischhauer, Stewardship Project Lead with Maitland Valley Conservation Authority (MVCA), speaks on Shoreline Erosion Processes and Climate Change.
For more information visit lakehuron.ca or email coastalcentre@lakehuron.ca or phone 226-421-3029.
The event is sponsored by the Nuclear Waste Management Organization.
The Huron County Museum is located at 110 North Street in Goderich, Ontario.